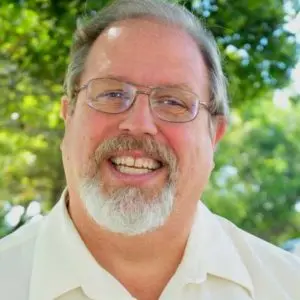 Bret Colson is a journalist with a passion for writing about all things divorce.
Bret's areas of expertise include real estate, insurance, and government programs, just to name a few. Bret brings a first-person perspective to the trials and tribulations of divorce, co-parenting, and relaunching after a long-term marriage.
Bret is no stranger to the spotlight, having served as the official city spokesperson for the municipality of Anaheim for more than a decade.  He was quoted and sourced often by local, regional, and national news media.  This required working closely with government staff, convention and tourism leaders, elected officials, high profile Anaheim businesses, public safety agencies, and other critical stakeholders.
He was also responsible for several key communication vehicles, serving as managing editor for Anaheim Magazine and the city's website for an extended period.  In addition, Bret played a crucial role in crisis response and planning and executing several noteworthy special events.
His experience also includes spending four years as the Public Relations Manager at the Orange County Sanitation District, where he oversaw a staff of eight and a $1 million budget.
Bret transitioned to private consulting practice in 2010.  Since that time, he has served clients in the legal, government, financial services, insurance, and real estate arena. He takes great pride in translating complex ideas into more accessible subject matter for appreciative readers.
You'll find Bret happily settled in a Southern California coastal community, where he continues to play an active role in his adult son and daughter's lives, often dispensing unsolicited knowledge in an effort to be the best dad that he can.
Affiliations
Selected Awards
OC/IABC Helios Award of Merit for Special Print Communication – Anaheim Stadium: A History
OC PRSA Protos Award for Best Public Relations Campaign – The Anaheim Resort
California Assoc. of Municipal Finance Officers, Award of Excellence in Public Comm.
CA Association of Public Information Officials, 1st Place for Best Web Site – www.anaheim.net
City Hall Digest Awards, 1st Place Employee Newsletter & Award of Merit in A/V Production
California Assoc. of Public Information Officials, First Place/Best Emp. Newsletter
Education
BA, Communications/Television, Film & Radio, University of North Carolina, Greensboro
Gaston College – Dallas, NC – AA, Liberal Arts, Gaston College, Dallas, NC
Advanced Social Media Marketing Certificate Program, eMarketing Association
Writing coach/mentoring with screenwriter Edward Dilorenzo
Numerous continuing education course on writing, public relations, and real estate at UCLA, Golden West College, and Orange Coast College
Charities
Monetary and in-kind service donations to non-profits, including Wounded Warrior Project, American Red Cross, City of Hope Annual Blood Drive, Binky Patrol Comforting Covers for Kids, Los Alamitos High School Choir and Lacrosse programs, South OC PR Group, Anaheim Chamber of Commerce and Downtown Anaheim Association.